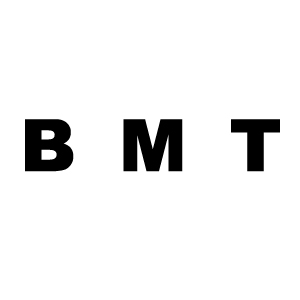 BMT's not even a year old and yet has already made a big impact on the Manchester DnB/Jungle scene with the serious weight of legendary DJ's that have come down to play. Tell us a little bit about how it all started?
Well, it started out as an idea between myself and the other lad, Phil. We wanted to put something on that played the tunes we wanted to hear. To be totally honest I was getting pissed off by going to nights that claimed to be Jungle but when you got there it was just a load of Jump up. We wanted to bring proper authentic golden era jungle back and after a week or so of it being an idea we had a venue booked and two of our favourite all time DJs down to play. Just went on from there really.
You concentrate on putting on Pre-2000 DnB and Jungle, what's the motivation behind that?
Like I say it was more about puttin' on the tunes we wanted to hear. What we wanted was to have a night that played these styles, but was not a classics night. To be honest I've been a bit disappointed with a couple of DJ's we have had who just turned up and played loads of classic obvious Jungle tracks. That wasn't what we wanted from the night but the crowd seemed to really enjoy it and I guess that's what it's all about.
BMT's been primarily using Manchester's MoHo Live venue, how has this been and do you plan to stay there?
If I'm 100% honest, after the launch night at Moho I could have moved venues. It nearly ended in disaster. They decided to leave it until we were 5 minutes from opening to tell me that they didn't have any turntables. We managed to get one the lads to play on CDJ's and keep the crowd moving whilst we frantically ran around like dickheads trying to sort it. We managed to get some sorted about 5 minutes before the first head liner showed up. I don't think anybody in the crowd realised what was going on, but yeah it was squeaky bum time. After the initial issue though Moho have been great to work with, they take on board any feedback you give them and act on it. They even brought in new door staff when we said we didn't like the ones at the time. The system in there is up to it, which saves you on having to bring one in, and they have Johny Optimus doing the sound so you know it's gonna sound crisp. It's just one less thing to worry about.
Not an easy question but who's played your favourite set out of all the nights?
Randall, without a doubt Randall. He did a 94-98 set and it was absolutely buzzin'. One of the best jungle sets I've ever seen. He played loads of stuff I'd never heard before. Like I said earlier it was exactly why we set the night up. There's been some quality sets though. Mampi Swift's turn of the century set with Fearless was unreal and DJ Ron played a blinder in December.
You've had a good few MC's to support the acts, who's worked the best do you think?
MC's can ruin a night. I think it's really important to get a professional in. I can't stand goin' to nights where it's, like, five scallys stood around a mic spittin really fast, really off beat and really badly. It's worth paying to get somebody decent in who you know is gonna do a good job. The stuff we play isn't always suited for fast talkin' mc's and we try and get people in who are more like hosts. We had MC Lenni come down and he was quality, really sound guy, owned the stage and had a laugh with it. At the next event we are getting Madrush back, he helped us out at the summer event and did a sterling job. I rate him as one of the top MC's in the north, proper knows what he's doin' and compliments our style.
Putting on a successful night in Manchester with many other established nights out there can't be easy, how do you find it?
We have pretty good relations with most of the other nights and I try and keep in touch with as many as possible just to find out what they have planned and try not to clash. It can get a bit saturated some times and sooner or later you are gonna clash with somebody that's just the way it is. We aren't a monthly night and we just put events on when we can be arsed so it's really important to keep up to date with what's goin' on and make sure you try not to step on other peoples toes or shoot yourself in the foot.
What's been the most rewarding aspect and what's driven you mad about it?
Probably the launch night. We set our sights pretty high and had expected to make a loss. We were late opening and one of the door staff came over and told me that people were getting pissed off outside as they thought we were stopping them from coming in so we could avoid them paying the cheaper early entry fee. I went outside to reassure them they would all get in for a fiver expecting to see 5-10 people queuing. I got outside and the queue was round the corner. I couldn't believe it. We needed 300 heads through the door, which was optimistic for an opening night, and ended up with over 500. All the stress and hard, hard work had paid off.
What's your fondest memory out of all the nights so far?
Most of my memories of the night seem to be pretty shit. I spend most the time running round like a knob trying to sort everything and everyone out, there's always some crazy business that you could never prepare for. My most rewarding memory was probably the charity event we did, it was a real team effort for a great cause and we got a lot of help from some top mates. You know who you are.
The next couple of nights look set to be collabs with other nights, how did they come about?
Yeah, next up we are inviting Kenny Ken back in a collab with Herbal Sessions on 23rd March @ The Zoo. I've wanted to do something at The Zoo for ages and with Herbals sounds system it'll be big. Herbal Sessions have a really good following and I know they have always been pushing proper Jungle. They have a lad called Lost Property in with them. He entered the DJ comp we ran and did a really buzzin' set. I got chattin' to Mike from Herbal and we had pretty similar ideas of what a Vs night would look like. It gives us both a chance to reach out to each other's crowds. Kenny is probably my favourite DJ of all time and can't wait for it. After that we have a night with Hit N Run on Easter Thursday (5th April) @ Moho, not sure if the details have been released for that yet so i'll keep hush for now but it's a big, big head liner. I think both nights are gonna go off.
NWDNB hopes to see plenty more to come but what's next for BMT in the immediate future?
It's all a bit up in the air at the moment. The idea for the night started out as doing a one off and just snowballed. We decided that we'd like to get to our first birthday and put something massive on but after that I think it requires a proper sit down. We have been approached by a huge legendary night from Manchester which no longer runs about possibly doing a collab with them after summer but it's just an idea at the moment, hope to make it happen. We aren't a monthly night so let's get these next two out the way and then We'll look at what where we wanna take it from there.
PS…what does BMT stand for?
BAD MAN TING of course but I noticed there's a sandwich at Subway called BMT, bet it's well nice.
Nice one for chatting to us and just like to say good luck with the new site, it looks really dope and massive shouts out to everyone involved with BMT.
PEACE!
Interview by Node.
You can catch BMT's next night with Kenny Ken @ The Zoo on 23rd March 2012.
Full details here: http://www.nwdnb.net/event/bmt-vs-herbal-sessions-with-kenny-ken/